BUSINESS LEGAL POLICY WITHIN THE SCOPE OF REHABILITATION REGIME OF A DEBTOR
Keywords:
INSOLVENCY, REHABILITATION, INSOLVENT DEBTOR, BUSINESS LEGAL POLICY
Abstract
  The presence of the business and a proper business environment is essential for the multifaceted development of our country. Therefore, its preservation has the same importance as well, that is provided by the insolvency law through the rehabilitation regime. That is why, the article discusses the importance of the rehabilitation regime for a business entity.
  The article hereof provides the actions taken by various authorities through adopting laws, introducing international standards, etc. For example, on the Ministry of Justice of Georgia initiative, the Parliament of Georgia adopted the Law "On Rehabilitation and Collective Satisfaction of Creditors' Claims" in 2020.  
  The work also discusses the judiciary and its role in saving the business based on a specific example. The work also reviews the place of Georgia in various ratings, such as those of "Doing Business" and "The Heritage Foundation". Considering their importance and influence, the above-mentioned ratings and the place held by Georgia are a guide for foreign investors.
  The place of the judiciary in the rating, which has experienced stagnation, should also be noted. This, of course, has a negative impact on both local and international levels for those interested in doing business in Georgia. Despite the presence of an appropriate legal framework within the scope of the issue under consideration, however, the numbers that are read in the ratings do not give us the opportunity to state that there is a sound environment for doing business in Georgia. For this, it is obvious that only the insolvency law's presence is insufficient.
Downloads
Download data is not yet available.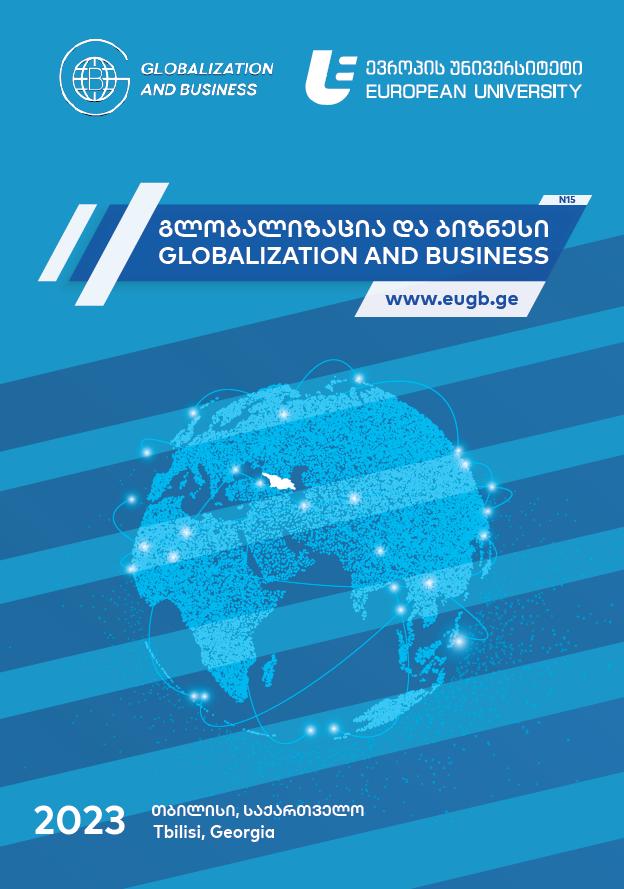 Downloads