THE GOAL OF THE ECONOMIC WEAKENINGOF GEORGIA – A CRIMINAL ACTIONIN THE DISPOSITION OF SABOTAGE
Keywords:
SABOTAGE, CRIME, INVESTIGATION, CORPUS DELICTI (COMPOSITION OF THE CRIME), ECONOMIC FOUNDATIONS
Abstract
The paper deals with the criminal act stipulated by Article 318 of the Criminal Code of Georgia – a characteristic feature of the subjective side of sabotage – the goal of weakening Georgia and the problematic issues of its composition, while the problem in the disposition of the Article is identified and the ways to solve it are presented. As a rule, the weakening of Georgia means the encroachment of the country's economic foundations.
  The work also presents an overview of the legislation of foreign countries related to the research topic, which makes the problems associated with this issue more understandable for the reader, which is more felt in practice.
  The current criminal law does not explain the purpose of weakening Georgia. To be fair, it should be noted that none of the scientific community paid attention to the problem raised in the paper, and therefore there are no scientific studies on this issue. In this regard, the scientific work is a kind of innovation and an attempt to find ways to solve the identified problem. The concerns discussed in the paper are more noticeable in practice, in particular, when investigating the facts of sabotage and initiating a criminal case on this charge, as well as when considering the case by the court and making summary decisions on the case.
  The purpose of the scientific paper is to identify the problems surrounding the subjective side of sabotage and to determine the ways to solve them.
Downloads
Download data is not yet available.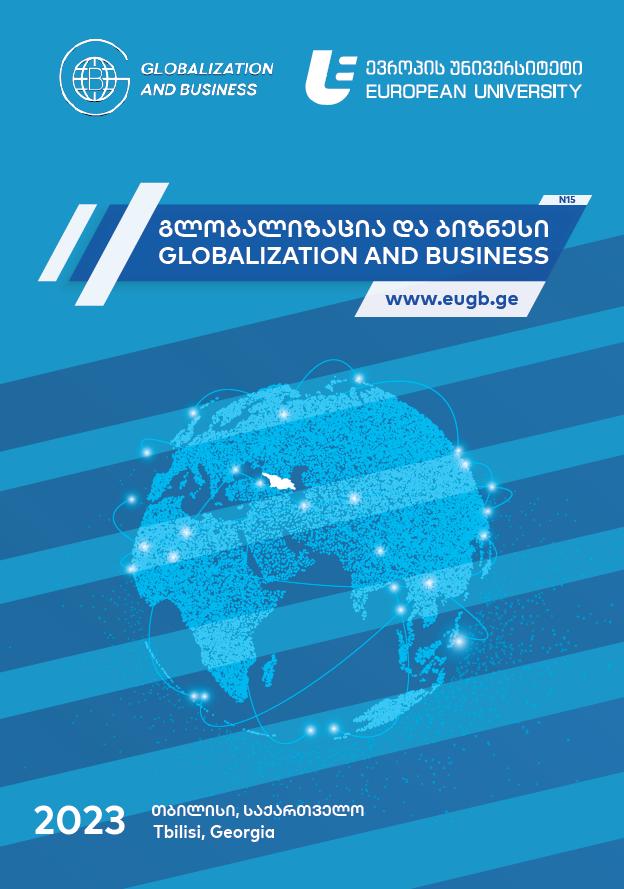 Downloads