A FINANCIAL CRISIS PROBABILITY MEASUREMENT MODEL IN THE CONTEXT OF DIGITALTRANSFORMATION
Keywords:
DIGITAL TRANSFORMATION, GLOBAL CRISIS, INTERNATIONAL TRADE, MEASURE, MACROECONOMIC
Abstract
  In recent decades, the structure of international exchange has undergone significant changes, and the role of various services is increasing, the range of which is expanding under the influence of the scientific and technological revolution. At the same time, the regimes of international trade in services, as well as approaches to its national and multilateral regulation, are becoming more complex. Digitalization has become one of the main characteristics of development. The digital transformation of international trade is shaping the new "digital reality" of the industry. The statistics of the official regulators of international trade confirm these changes. The paper analyses the dynamics of changes in international trade in services in the context of the global crisis and the impact of digitalization on it. The interdependence of countries in the conditions of increased economy and new models of international exchange of services are shown. The paper presents a quantitative assessment model of the level of systemic risk causing the financial crisis.
Downloads
Download data is not yet available.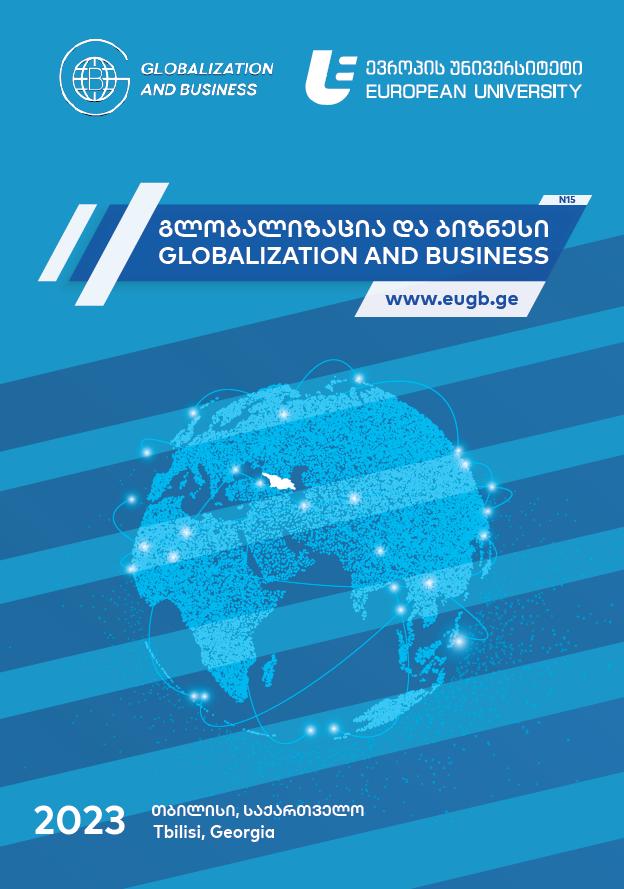 Downloads