GAMBLING-RELATED RISKS AND THE ROLE OF RESPONSIBLE GAMBLING
Keywords:
PROBLEM GAMBLING, GAMBLING-RELATED RISKS, RESPONSIBLE GAMBLING, LEGISLATIVE PROVISION
Abstract
  This article examines the problems related to gambling, particularly in the context of Georgia, while exploring global approaches that promote responsible decision-making. It discusses various forms of gambling, including lotteries, sports betting, electronic gambling machines (EGMs), and casino games, and their associations with problem gambling. The article highlights the link between high gambling involvement and problem gambling, emphasizing that the level of engagement in gambling activities has a greater impact on behavior than the specific type of game played. The role of advertising in promoting gambling is discussed, with a focus on the marketing strategies employed by the industry. Additionally, it provides an overview of the Georgian gambling market and the legislative provisions implemented to mitigate the adverse effects of gambling on society. Moreover, the article emphasizes the importance of broadcast media monitoring in academic research, particularly in assessing the effects of gambling advertisements on individuals' behaviors and attitudes. The article concludes by highlighting the importance of comprehensive analysis combining statistical indicators with social studies to assess the effectiveness of gambling regulations and reforms. It emphasizes the need for ongoing research to understand the complexities of gambling behavior and develop strategies to promote responsible gambling practices.
Downloads
Download data is not yet available.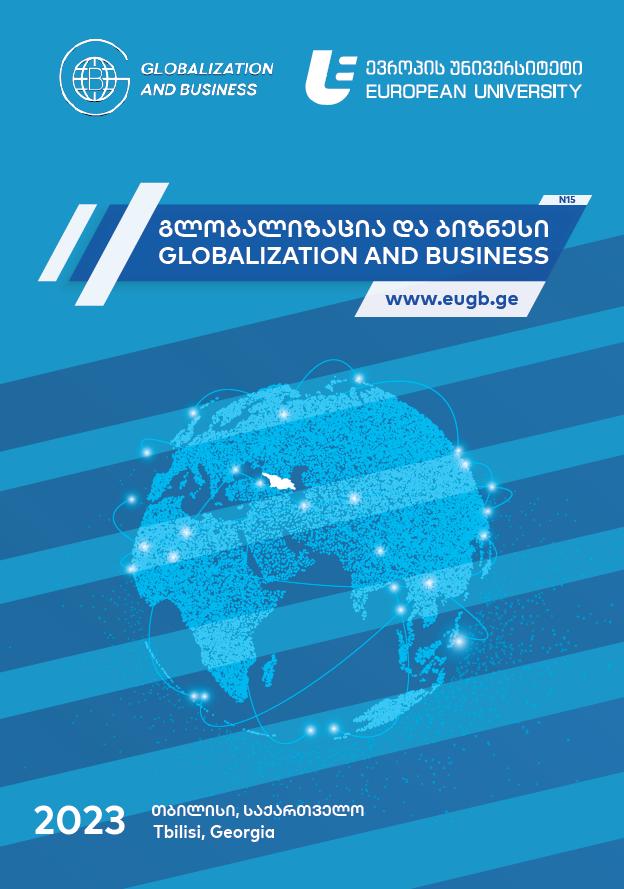 Downloads