ASSESSING THE VALUE CHAIN IMPACTS OF THE UKRAINE WAR ON THE TOURISM INDUSTRY OF GEORGIA
Keywords:
TOURISM AND MIGRATION, EFFECT OF UKRAINE WAR, VALUE CHAIN MODEL
Abstract
  This paper explores the effects of the Ukraine conflict on Georgia's tourism industry and its implications through a value chain analysis. The study examines various perspectives, including the effects of the war on Georgian tourism with and without migration and the subsequent effect of migration on the country's economy. The paper highlights the economic and safety-related effects that led to a slow recovery of visitors after the war. Additionally, the paper discusses the positive impact of migration on future tourism flows, stimulating domestic tourism and regional exploration. However, the influx of Russian migrants also increased short-term accommodation rental prices, affecting vulnerable groups and potentially contributing to inequality and poverty. Furthermore, the paper addresses the global implications of the Ukraine conflict on international tourism, with Georgia being vulnerable due to its dependence on Russian tourists. The analysis also identifies key findings regarding the effects of Russian migrants on various agents within the tourism value chain, including travel agencies, international transportation, accommodation, food and beverage, local transportation, culture, sports, recreation, and tourism-related products. The study concludes by outlining potential solutions to mitigate the negative impact of the conflict on Georgia's tourism industry, such as marketing campaigns, introducing new and more affordable flights, economy-related incentives, and improvements in service quality. This paper provides a comprehensive evaluation that offers valuable insights into the complex impacts of the Ukraine conflict on Georgia's tourism industry and its broader significance for the global tourism economy.
Downloads
Download data is not yet available.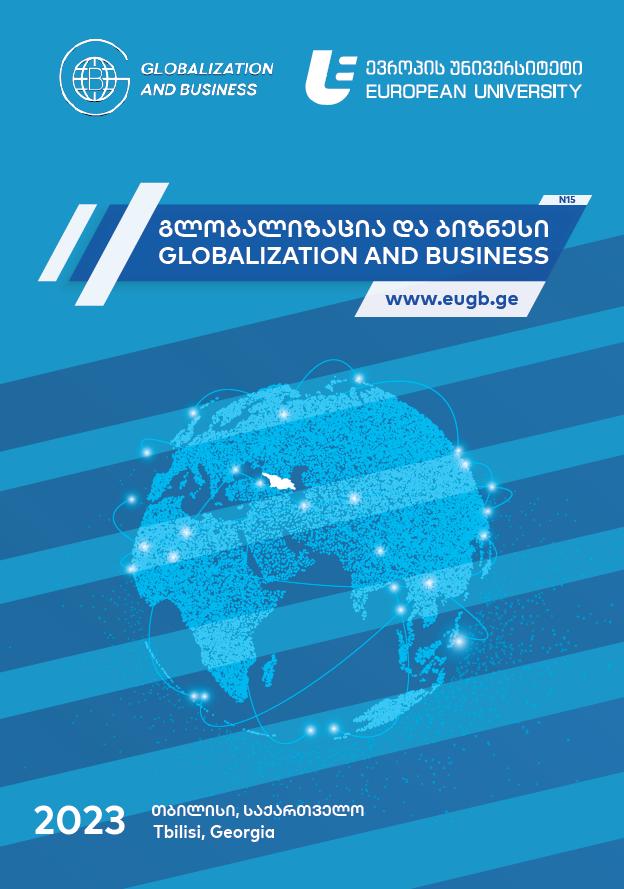 Downloads