THE EFFECT OF INFORMATION TECHNOLOGY IN ACCOUNTING UNDER THE CONDITIONS OF GLOBALIZATION
Keywords:
AGRICULTURAL OPERATIONS, ELECTRONIC SYSTEMS, FINTECH INDUSTRY, INNOVATIVE TECHNOLOGIES, MULTICURRENCY
Abstract
  In the process of carrying out financial operations, modern technologies represent one of the most important challenges. World technological trends have influenced Georgia as well. Technologies play an important role in accounting, nowadays all transactions in accounting have an electronic form, which is securely stored in databases. The use of fintech technologies in accounting helps to save resources and reduce costs. 
  Accordingly, the paper presents the role of technology and its importance in enterprise activity. Effective capabilities of modern accounting computer programs are established, its advantages and disadvantages are highlighted. Research has been conducted on the possibilities of companies' work on the RS portal in the direction of accounting activities. Conclusions and recommendations are formulated. In particular, the simplification of the barriers to entering the technology market, which will increase the level of competition and accordingly, the development of this sector will take place. Also cooperation with successful foreign fintech companies and improvement of cyber security. creation of innovative hub and regulatory space, where enterprises will have the opportunity to create prototypes of their products and adjust the created application. as well as establishing effective tax incentives for investors, specifically in the direction of financial technologies. Strengthening the ability of professional accountants to move to the Net-zero model, all of the above is a prerequisite for creating a healthy business environment in the country.
Downloads
Download data is not yet available.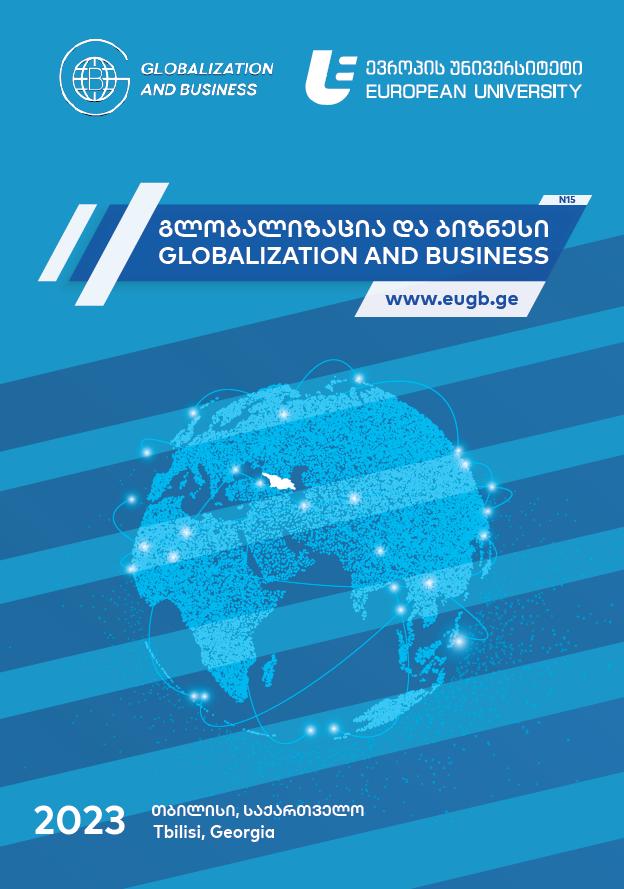 Downloads