AUDIT OBJECTIVES OF FINANCIAL STATEMENTS, AUDIT RISK AND BASIC ASSESSMENT OFFINANCIAL STATEMENTS
Keywords:
FINANCIAL REPORTING, AUDIT RISK
Abstract
The paper deals with the main objective of the audit activity which is expressed in determining compliance with the normative acts of financial and economic operations carried out by the economic entity.
The main goals of financial reporting are: Confirmation of reporting credentials; During the inspection period the reporting the enterprise's activities, checking the completeness, accuracy and accuracy of the revenue and the financial results; Equity, liabilities, assets, reflecting the methodology of evaluation, and reporting laws and normative documents regulating the protection of control; Identify and utilize reserve funds, financial reserves and loan sources of their own.
The achievement of the financial statements audit requires a segment of audit that can be carried out in the international practice through the subjective and cyclical approaches.
In the audit process it is also important to assess the audit's risk correctly, which is carried out by the following three components: the risk of risk, the risk of control and the risk of invisibility
The official certificate presented by the management of the audit object is as follows: "In total, the financial statements are presented in accordance with the basis of the fair presentation of the fair financial statements", in fact the existence of certain the evidence in the financial statements.
The auditor uses the assertions to evaluate risk assessment by considering the potential inaccuracies that may be allowed to work and develop audit procedures that will assess the risk assessment. The components of financial reporting have different risks, which are essential for auditing. Consequently, when considering a component, the auditor should be able to determine which claim is predominant. For example: the evidence of the existence on assets is more important than completeness. The completeness of earnings in turn is more important than determining whether this operation was implemented or not. This may be individual for each audit taking into consideration the relevant specific risk.
Downloads
Download data is not yet available.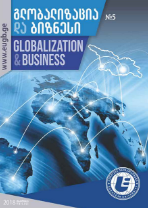 Downloads